Retail and hospitality construction and maintenance is a diverse and vibrant market with a wide range of project sizes, types and requirements.
Retail spaces include department stores, food retailers and high street stores, while hospitality venues include hotels, bars, clubs, restaurants and commercial kitchens.
At Dulux, we partner with retail and hospitality venues, specifiers and contractors to provide modern and innovative design and building solutions. Our deep understanding of the sector's unique challenges and our extensive product range allows us to specify attractive and durable solutions to support all kinds of development, refurbishment and upgrade projects.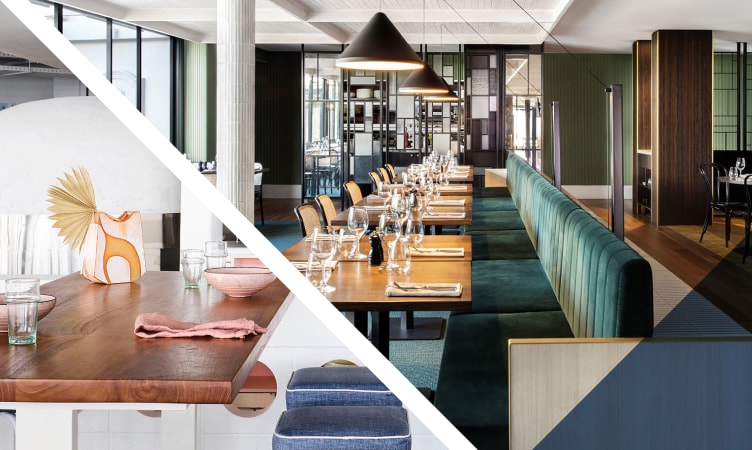 Dulux has supported specifiers and contractors on retail and hospitality projects for more than 100 years. These spaces require durable solutions to withstand high foot traffic and constant interactions between staff and customers. At the same time, they rely on unique design elements and products with strong aesthetic appeal to draw people in. Our bespoke solutions include a wide range of coatings for many different substrates, waterproofing systems, colours, and powder coatings.
Dulux solutions are designed to meet the highest quality standards. Our team's extensive knowledge and sector experience allow them to provide valued support with specification writing and problem-solving for retail and hospitality venues.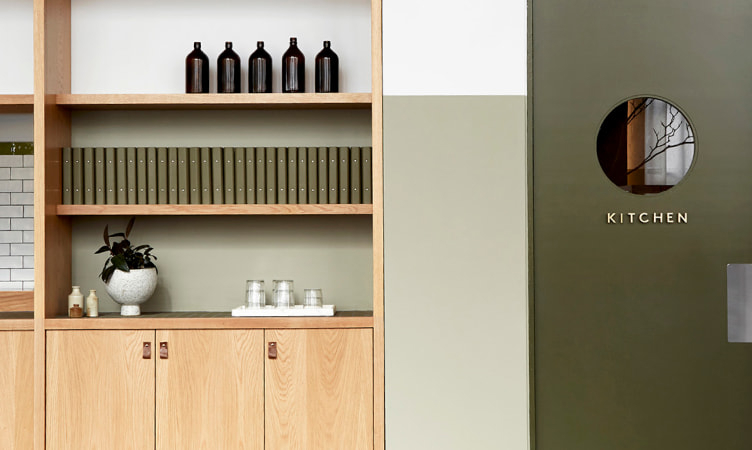 ---
Attractive colours and finishes
Retail and hospitality spaces look for opportunities to draw customers in using attention-grabbing, aesthetically pleasing interiors. Dulux offers an extensive range of long-lasting, low-maintenance colours incorporating vibrant palettes and interesting textures and finishes.
---
Durable products for demanding areas
Products specified in retail and hospitality projects must be able to withstand the rigorous cleaning requirements associated with food handling regulations. Walls and floors are subject to high foot traffic and frequent knocks, scrapes and scuffs, calling for hard-wearing coatings that are washable and easy to maintain, and minimise the need for regular repainting or recoating.
---
Wet area protection
Hospitality venues include restaurants and fast-food providers with demanding kitchen environments and bathrooms prone to mould and bacteria growth. In these settings, coating systems must be designed to protect these surfaces from heat, condensation, and evaporation. Waterproofing is also required for many areas including concrete floors to meet strict building codes and provide longevity.
---
Indoor air quality
Retail and hospitality development and maintenance projects often occur close to public areas, where minimal disruption is required. Dulux's ongoing investment in low-VOC paint innovation allows us to offer several low-VOC, low-odour solutions for when air quality is an important specification requirement.
---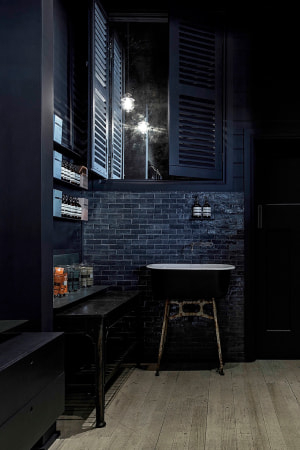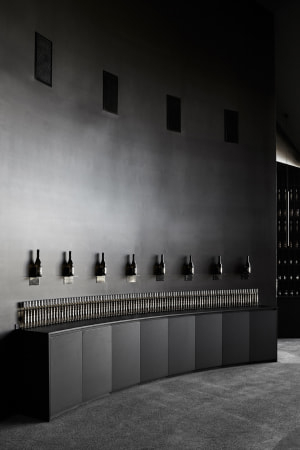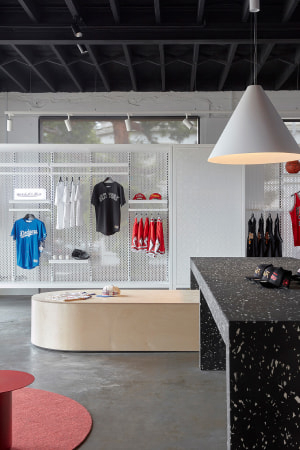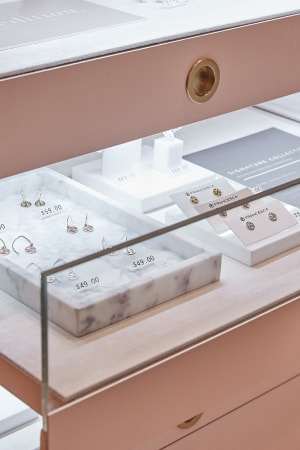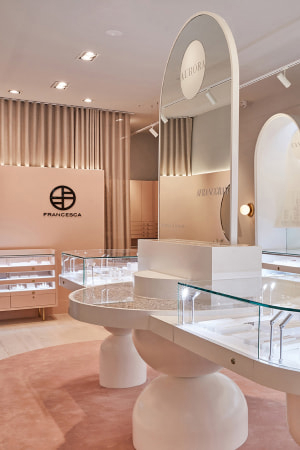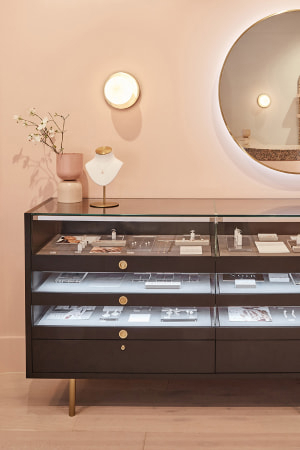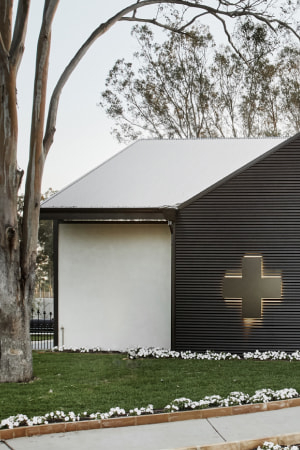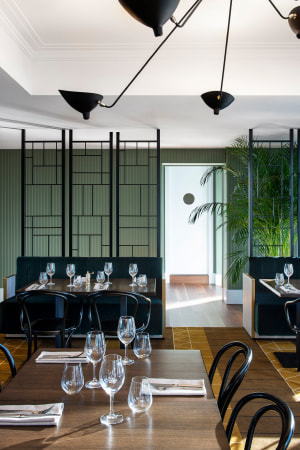 Kristin Fisher Eyebrows photographed by David Wheeler
Burleigh Pavilion photographed by Anson Smart
Francesca Jewellery photographed by Hannah Caldwell
Manteau Noir photographed by Danny Wootton
Mr Frankie photographed by Caitlin Mills
NAR Office showroom photographed by Tom Ross
The Camden Hotel photographed by Nicole England
VAMP by Lisa McGuigan Wines photographed by Alexander McIntyre