The healthcare sector is complex and evolving. Medical construction projects must adhere to strict regulations and standards while providing hard-wearing products that support rigorous cleaning programs.
Healthcare facilities include hospitals, medical clinics (dentists, pharmacists, podiatrists, etc.), radiology practices and operating theatres. Each type of facility has unique needs and challenges; however, common project imperatives include minimal disruption and downtime, and the requirement for products to meet clinical cleaning regimes and strict hygiene standards.
At Dulux, we partner with hospitals, clinics and other healthcare providers to deliver construction, refurbishment and upgrade projects. Our extensive sector expertise allows us to specify hard-wearing, fit for purpose solutions that support healthcare providers today and into the future.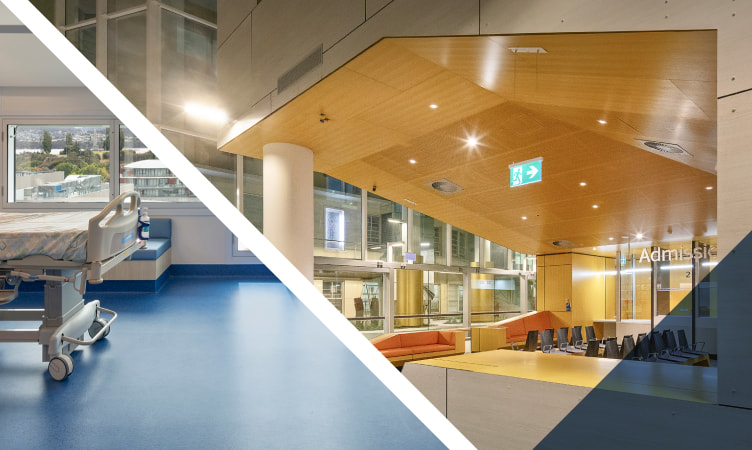 Dulux has supported specifiers and contractors in the healthcare industry for more than 100 years. Our products and systems provide sector-specific construction and maintenance solutions such as trafficable concrete floors, antibacterial products, metal structures and waterproofing.
Dulux products are designed to meet the highest quality standards. Our team's extensive knowledge allows them to provide valued support with specification writing and problem-solving for healthcare facilities.
The health sector is undergoing a substantial shift as our ageing population, technological advancements, and evolving regulatory requirements place rising pressure on existing services. Our experience allows our specification team to recommend and provide tailored solutions for all healthcare environments, from hospitals to day surgeries, GP clinics, aged care facilities and other healthcare settings.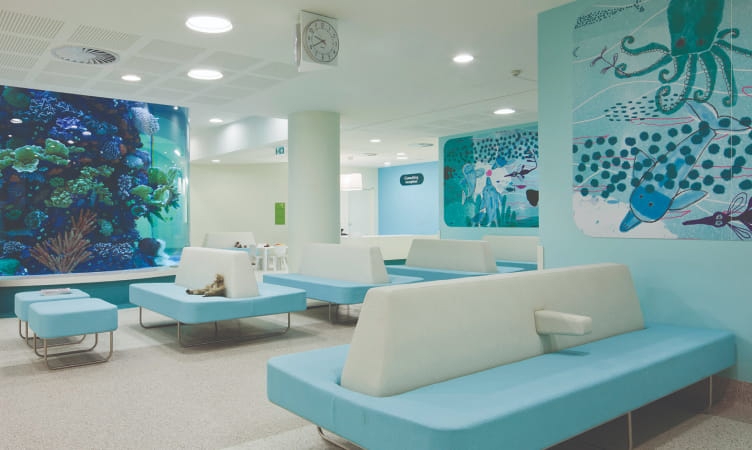 ---
Durable products that withstand thorough cleaning
The products specified for healthcare environments must be able to withstand rigorous cleaning requirements. Walls and floors are subject to high foot traffic and frequent knocks, scrapes and scuffs, calling for hard-wearing coatings that are washable and easy to maintain, and minimise the need for regular repainting or recoating.
Safety and regulatory requirements may also mandate the use of specialist products, including non-slip finishes.
---
Indoor air quality
The Dulux range includes several low-VOC, low-odour options for when air quality is an important specification requirement.
Our industry-leading low-VOC innovations include Dulux envirO2TM, Wash&Wear® and the Decorama tinter system.
---
Antibacterial protection
A selection of Dulux products have antibacterial properties, supporting healthcare facilities to keep their surfaces as sterile as possible while providing hard-wearing protection. Specific paint ranges also prevent mildew and mould growth.
---
The Role of Colour
Colour plays a vital role in the healthcare sector, with patients at the forefront of colour considerations – such as in supporting visually impaired patients to navigate and access various areas of the facility. Colour schemes can also be used to leverage colour psychology, support wayfinding, and delineate different areas.
Various building regulations require critical surfaces to be highlighted in colours and shades with an appropriate contrast or light reflectance value (LRV).
---
Waterproof solutions
Professional waterproofing solutions are crucial in both underground and above ground structures to meet building code requirements and provide building longevity.
---
Reliable protection
As many healthcare facilities function 24/7, long-lasting products and solutions are essential to reduce maintenance disruptions, minimise cracking caused by movement and withstand harsh weather conditions.
---