Educational facilities need hard-wearing and colourful coating solutions that provide durability in high-traffic areas and create inspiring places for students to learn.
Education development includes a variety of diverse spaces: schools, kindergartens and childcare facilities, universities campuses, laboratories and training rooms, libraries, classrooms, public areas, amenities, and staff and student accommodation.
At Dulux, we partner with education providers to support their construction needs, including development, refurbishment and upgrade projects. Our understanding of the sector's unique requirements and our extensive range of performance coating systems allow us to provide a complete specification support package.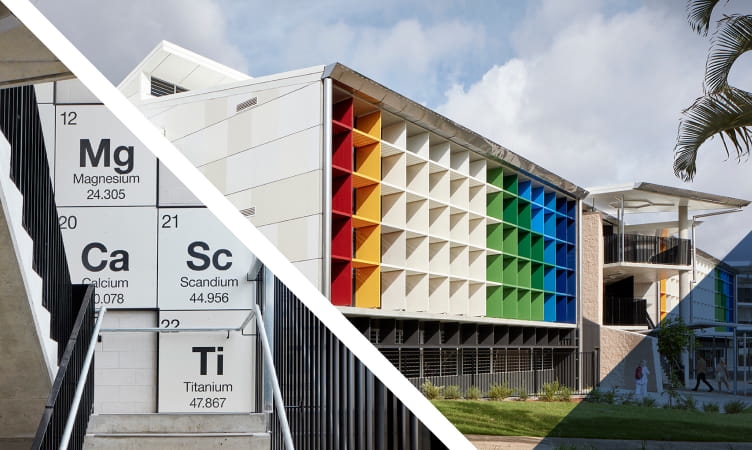 Dulux has supported specifiers and contractors in the education industry for more than 100 years. Our solutions – including tilt slab walls, metal structures, vibrant paint colours and more – are used for various education construction and maintenance projects.
Dulux products are designed to meet the highest quality standards. Our team's extensive knowledge and sector experience allow them to provide valued support with specification writing and problem-solving.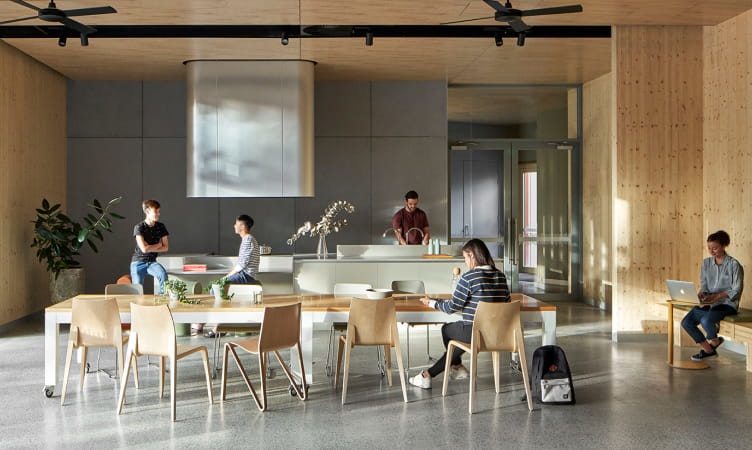 ---
Reliable Protection
As educational facilities function throughout the year, long-lasting products and solutions are essential to reduce maintenance disruptions, minimise cracking caused by movement and withstand harsh weather conditions.
---
Sustainable Solutions
Dulux has a long history of continuous improvement in sustainability impacts - from championing industry-leading safety performance and eliminating hazardous substances to driving significant reductions in waste to landfill and contributing to our local communities.
GreenTagTM certified products
Low VOC Paints
World Class manufacturing
Environmental product declarion
Paintback® partnerships
Project Earth
---
The Role of Colour
Colour plays an integral role within the education sector – adding aesthetic appeal while influencing thinking and feelings. Colour schemes can leverage colour psychology to inspire creativity, and colour can be used to support wayfinding and delineate different areas
---
Indoor Air Quality
The Dulux range includes several low VOC, low odour options for when air quality is an important specification requirement.
---
Special purpose paints and coatings
Educational facilities have sector-specific needs, including chalkboard paint, whiteboard paint, acoustic ceiling paint and anti-graffiti products.
---
Durable floor and wall coatings
Educational facilities need durable products that can withstand high foot traffic and rigorous regular cleaning. Walls and floors are subject to frequent knocks, scrapes and scuffs, calling for hardwearing coatings that are washable and easy to maintain, and minimise the need for regular repainting or recoating. Safety and regulatory requirements may also mandate the use of specialist products, including non-slip finishes.
---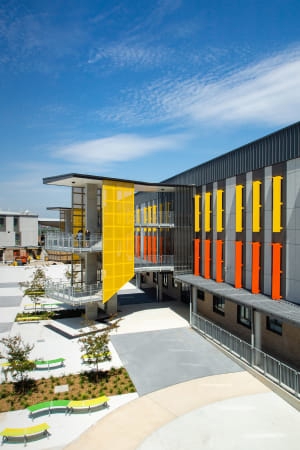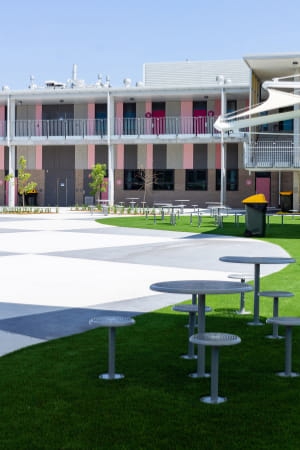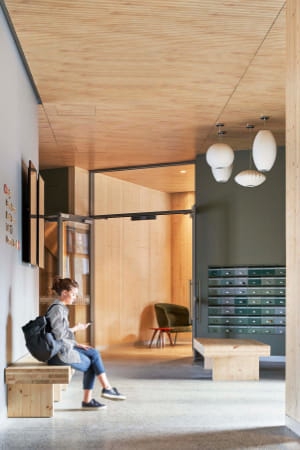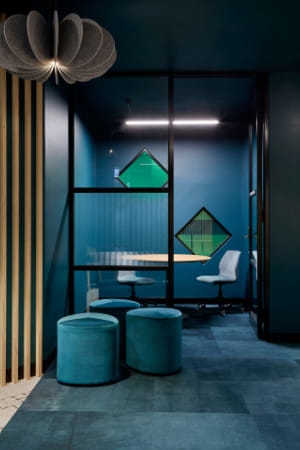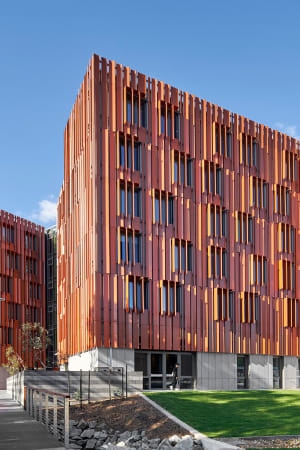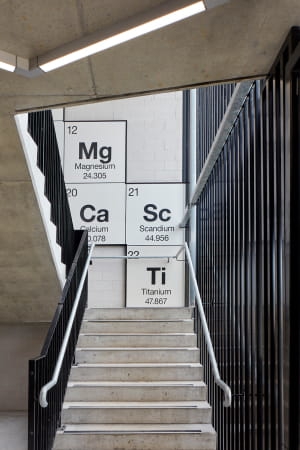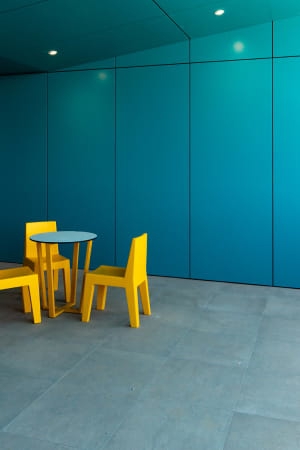 Ferny Grove State High School photographed by Christopher Frederick Jones.
Gillies Hall – Monash University, Peninsula Campus photographed by Peter Clarke.
RMIT University - School of Global Urban and Social Studies photographed by Tatjana Plitt.
Oran Park High School, photographed by Ela Glogowska.